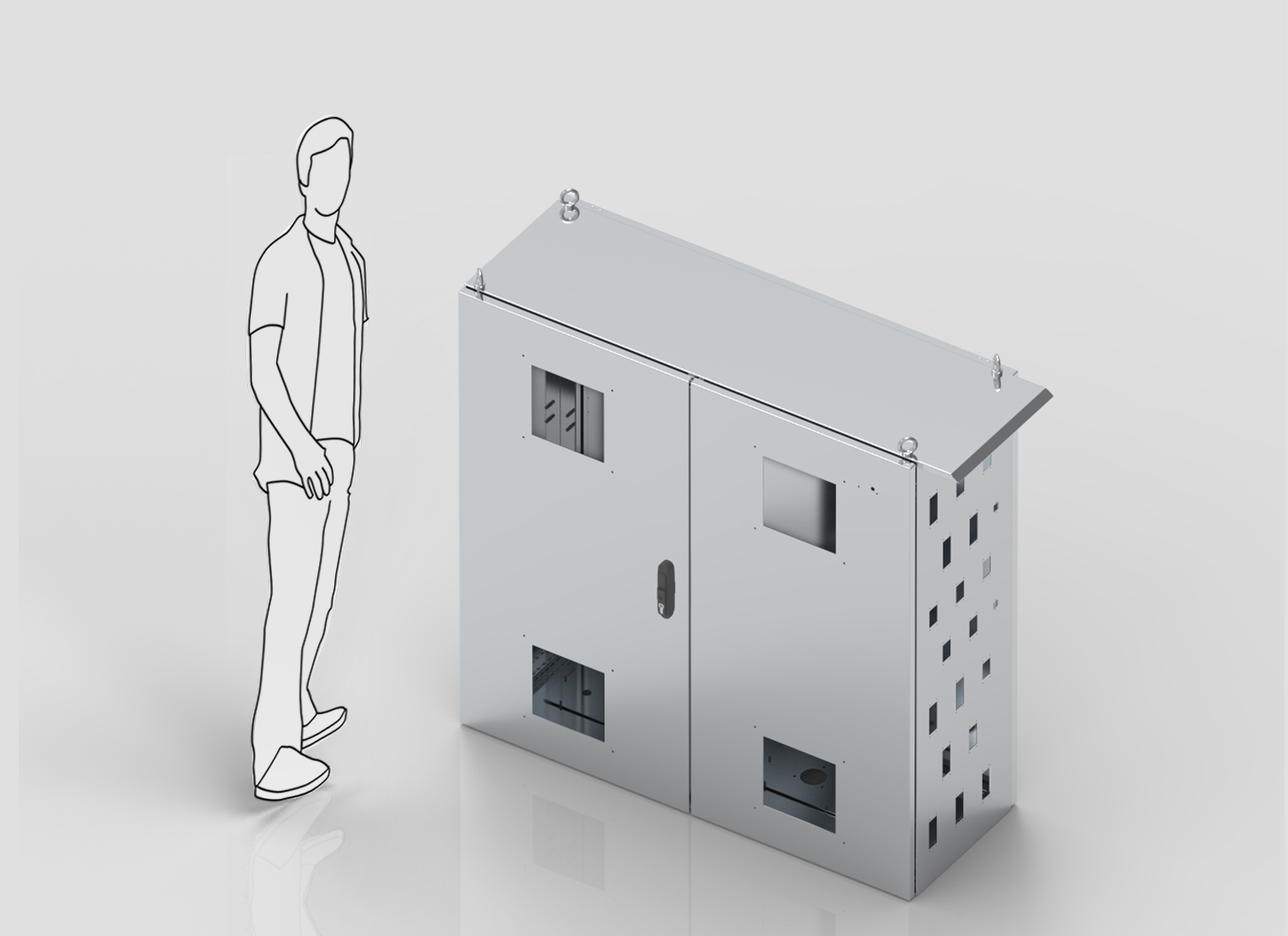 Applications for works to be done by cranes operating outdoor need perfect resistance to dust, water and weathering. These conditions put a strain on the mechanical resistance and on the tightness of the enclosures for electrical panels.
For these hard conditions COMPEX replies by means of its product with certification EN60529: IP66, EN62262: IK10* customized with requested holes and other specifications.
It is a free-standing enclosure with fixed side panels and reinforced frame to be fixed to the crane.
A safety system allows to keep open the door during maintenance and inspection activities.
* In order to guarantee the level IP66, the holes must be capped with components with the same original IP level than the free standing enclosures before custom holes.